It's Oh Hey Friday! time, hosted by September FARM. The idea is that you talk about five things -- any five things, themed or random -- and away we go!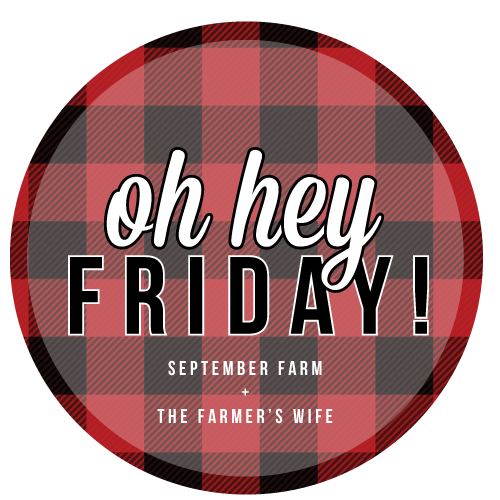 The "Apps" Edition!


ONE|
One of my 2016 intentions is to drink more water. I think I'd like a good water tracking app (for iPhone). I'm open to recommendations!

TWO|
It's totally cheesy, but I love checking on the Swarm app. It serves no real purpose, except that I love unlocking stickers. (I won't check in at work or home, though. I don't feel like I need to make those locations public knowledge.)

THREE|
I'm five months into Fitbit ownership. I wondered whether or not it would be worth the "investment." I just have the Zip, which is, basically, a glorified pedometer, but that's all I wanted. I opted for Fitbit, because I liked the "sociability" of the app. And badges. (I'm a sucker, what can I say?) Safe to say, I'm satisfied I went this direction. I'm always up for new pals! I'm not a competitive person, as a rule, but it's stupid effective for the Fitbit!

FOUR|
Disney's Shop Parks app is rapidly becoming a new favorite. See, when you live near WDW and have in your possession an Annual Pass, you can do gift shopping in the parks! I love that I can see something posted online, search it in the app, and it will not only tell me which locations carry the item, but also whether the item is in stock, low stock, or sold out. I cannot tell you how much time this saved me Christmas shopping in 2015! (You can also purchase some items through the app--some can only be bought in the parks--but...why would I pay for shipping??)

FIVE|
I have no fewer than four different weather apps (not counting the one that came installed on my phone and cannot be deleted). You'd think one would be sufficient, yes? Except that I like them all for different reasons and, being the indecisive Libra that I am, I am unable to eliminate any of them, so I use them all (not at the same time, obviously), based on my current mood.